13 October 2008
The order is for the Basic Design of a double-ended ferry for Ven-Trafiken and includes further detailing of the hull structure, machinery, stability and HVAC.
The work is to be executed during the next months. The vessel is to be built at MCIES Shipyard in Vigo, Spain. This is the second order that KNUD E. HANSEN is executing for MCIES Shipyard. The vessel, which is illustrated by side view and section above, has the following principal particulars.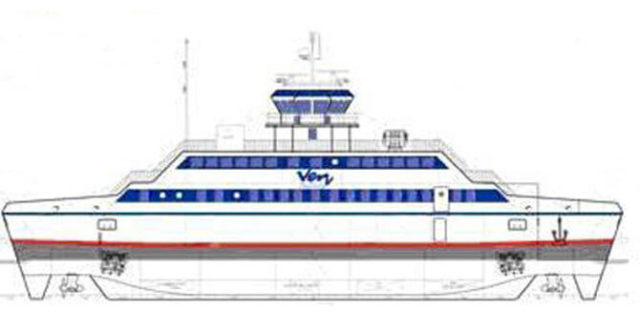 Length over all 49.95 m
Length between perpendiculars 47.00 m
Breadth moulded 12.00 m
Design draught 2.85 m
Speed app. 11.5 knots
Class ICE Class 1C FS LMC UMS
For further info regarding Ven-Trafiken see: www.ventrafiken.se.