PROJECT OVERVIEW
VESSEL TYPE: Special Purpose vessels
Vessel name: 24 m Patrol Emergency Response Vessel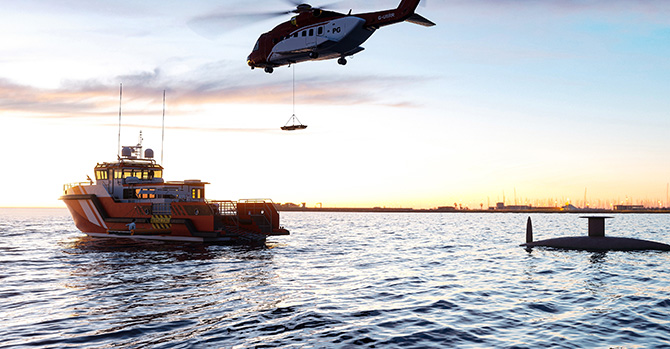 The vessel to be designed as an emergency response vessel for operation in coastal waters.
The vessel will have the following capabilities:
Patrol
Fire-fighting
Search and rescue
Emergency response
The vessel is intended to operate in a flexible role, capable of performing routine harbour and coastal patrol duties typical of a coastguard or police vessel and also be suited to emergency response, search and rescue and fire-fighting duties.
Consideration to UKOOA – ERRV survey guidelines is made. SOLAS consolidated edition 2004 with all protocols applicable to be applied.
Notation: 1A1 HSLC R3 PATROL E0 FiFi-1.
The hull will be constructed of foam/balsa core with fire resistant vinylester resin and E-glass/Aramid fibre reinforced skins, local reinforcements in carbon fibre where applicable. Superstructure is to be constructed of foam and/or honeycomb cores, laminated with fire resistant vinylester resin with glass-fibre/Aramid reinforced skins.
Deck areas constructed of end grain balsa core with fire resistant vinylester resin and Eglass/aramid fibre reinforced skins.
Contact us