PROJECT OVERVIEW
VESSEL TYPE: Arctic vessel, Cruise
VESSEL Name: 300 pax Icebreaking Expedition Cruise Vessel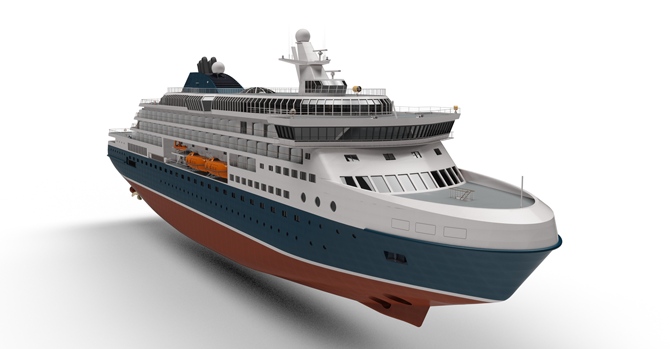 Concept design of 300 PAX Icebreaking Expedition Cruise Vessel with a high degree of operational flexibility and a wide range of sophisticated design features. At 144 metres long, the vessel can accommodate 300 passengers in 150 ultramodern cabins that offer an exceptional sailing experience.
The vessel has diesel electric propulsion, and two azipod-units, each 7,5 MW. There is also a large lithium-ion battery bank to power the vessel while dockside, resulting in no port emissions. The vessel has a range of 8100 nautical miles in open water. The vessel features a layout with public spaces including a bar/lounge, multi-purpose lounge, library, gift shop, observation lounge, fitness room/spa including a panorama ice bar, as well as a pool and jogging area. The vessel also features a large tender garage for stowing zodiacs and other expedition equipment that can be easily launched through a shell door on the port side.
The vessel is fully SOLAS compliant. KNUD E. HANSEN aims to achieve the highest level of survivability with strict adherence to Safe Return to Port (SRtP) requirements, as well as
the Polar Code, for providing safe ship operation and protection of the polar environment.
technical data:
Length o.a 144.20 m
Length p.o. 127.60 m
Breadth moulded 22.00 m
Depth moulded to deck 3 9.20 m
Scantling draught 7.20 m
Draught design 7.00 m
Deadweight 1,965 t
No. of Passengers (max) 300 pax
No. of Crew 150 prs
No. of Cabins 150 pcs
Service speed in open water 17.00 kn
Diesel electric power plant consisting of 6 generator sets each abt. 3800 kW
Azipod units, 2 x 7,5 mW
Tunnel thruster 2 x 1,500 kW
ICE Class PC3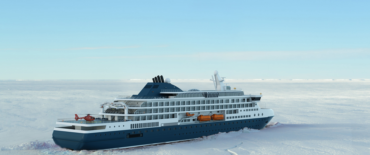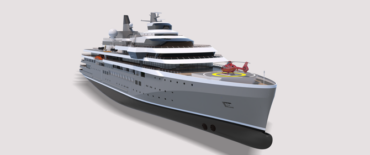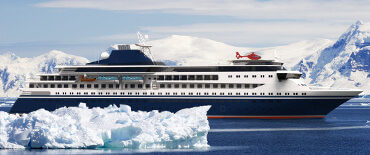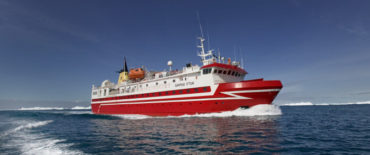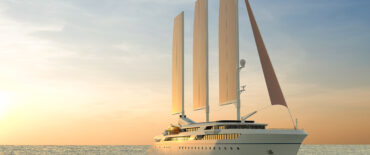 contact us