PROJECT OVERVIEW
VESSEL TYPE: Ferries and RoPax
Vessel name: DFDS D-Class Ferries
Scope of work:
On-board inspections

Proposals for new pump room and seachest and pipe routing

Development of scrubber installation options to minimise visual impact and windage area

Assessment of effect of scrubber system on engine performance in different operational modes

Exhaust gas calculations

Weight calculations

Structural calculations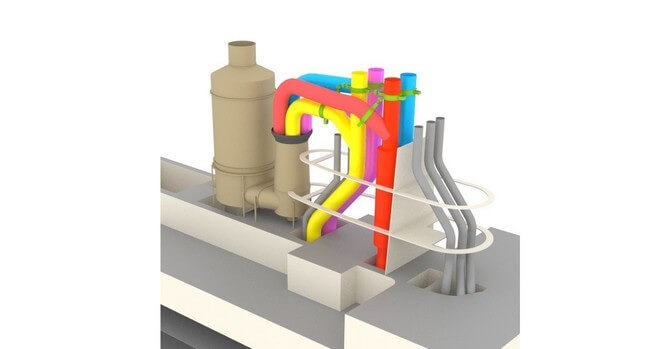 Installation of a scrubber system is a major retrofit project involving several thousand working hours. To select a preferred system, which must be optimised in terms of size and placement, consideration must be given to the technical impact on existing systems. The economic factors must also be correctly evaluated and consideration must be given to the feasible savings from the various choices of systems available.
KNUD E. HANSEN has the experience to help Yard/Owners assess both the technical and business case for each option.
KNUD E. HANSEN assisted DFDS A/S in the initial feasibility and design study for the retrofit of scrubber Exhaust Gas Cleaners on their four Channel D-Class ferries.
CONTACT US
GET IN TOUCH WITH OUR EXPERTS TO GET QUALIFIED ADVICE ABOUT YOUR IDEAS OR NEEDS
Contact us