PROJECT OVERVIEW
VESSEL TYPE: Container vessels, RoRo vessels
Vessel name: MN Calao & MN Tangara
Scope of Work
Tender Design, including:
General Arrangement development
Lightweight calculation
Lines development
Intact and damage stability
Development of loading conditions and scenario analysis
Speed/power predictions
Machinery Arrangement
Outline specification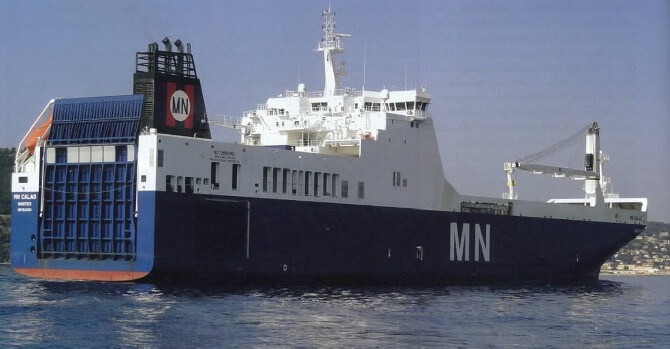 The vessels are designed for Cie Maritime Nantaise for efficient cargo handling and are specialized for 20' ISO containers (TEU), including reefer containers, IMDG cargo, RoRo cargo, such as trucks, trailers and project cargo, such as generators, tanks etc.
The vessels were built by Hyundai MIPO and delivered in 2013 and 2014.
From ShipPax, September 2013:
"It is no coincidence that the two ARK newbuildings, also due for imminent delivery, are externally quite similar to the MN Calao. While the intake is comparable at 3,000 versus 2,838 lanemetre, the Danish ARK project has opted for two slow speed main engines and twin propellers, but with a somewhat higher output and service speed. However, the ARK GERMANIA is over 35 m longer. This reveals that the internal layout chosen by the designers KNUD E. HANSEN is highly efficient and probably superior to the Stralsund project".
Classification DNV 1A1 / RORO / E0 / CONTAINER / DGP / PET / (ICE 1A Super) / BIS / TOM / BWM-T / CCO / CLEAN DESIGN / EP 1(a%)(+) / LCS DC / NAUT OSV(T) / COAT-1 / COMF-1 / ECA (SOX-P) / ICM (Btu)
Number of vessels 2
IMO number 9642394 (MN CALAO)
IMO number 9642409 (MN TANGARA)
KEH 10046.01
CONTACT US
GET IN TOUCH WITH OUR EXPERTS TO GET QUALIFIED ADVICE ABOUT YOUR IDEAS OR NEEDS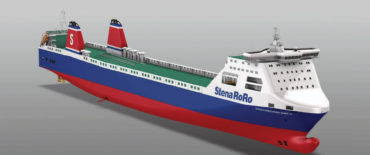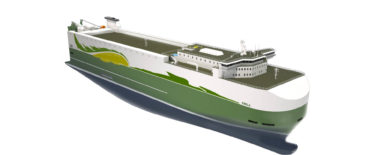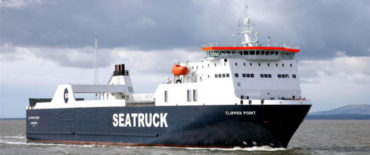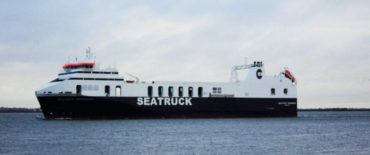 Contact us