PROJECT OVERVIEW
VESSEL TYPE: Cruise Vessels, Ferries and RoPax
Vessel name: San Sha 1 Hao
Scope of work
Concept Design, Tender Design and Basic Design, including:
Hull lines
Safety and stability
Steel structural design
Outfitting and Machinery
CFD analysis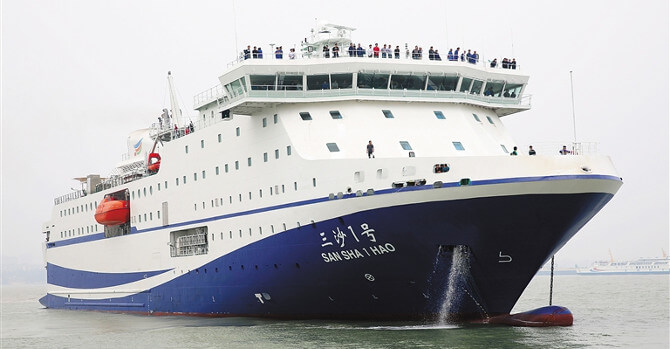 The vessel is a conventional propulsion RoRo Passenger vessel designed to transport vehicle and containers on a single cargo deck in compliance with Chinese Classification Society Rules and Chinese Flag regulations.
The vessel will have a high passenger capacity allowing transportation of 444 passengers in high standard accommodation and a crew complement of 91.
The cargo capacity comprises of approximately about 350 lane meters for cars and trucks, about 1200 t of containers or a combination of the above on the car deck, while a large extra capacity for FW and HFO has been created to allow the vessel to supply some of the minor islands.
The cargo will be rolling in and out of the vessel via a quarter ramp situated on the starboard side.
The vessel will have multiple operating modes such as regular ferry service between ports or as a long term cruise vessel for cruises of up to 30 days duration.
Particular attention has been paid to the comfort of the vessel which is capable of reaching a maximum speed of 19 knots in normal sea condition.
Attention to detail has not been spared in the arrangement of common areas, which include:
Sun deck
Internet café
Cigar bar
Library and conference rooms
Dedicated VIP dining area
Cinema
200 seat cafeteria
The vessel has been developed with optimised work flow in mind, which will allow maximum operational efficiency, including boat to boat embarkation procedures, which will be required in specific islands without dedicated berthing facilities.
The Owner was very keen to give a distinctive look to the vessel and several configurations of superstructures where developed with particular focus on the distinctive funnel.
Significant Ship
Selected by RINA (The Royal Institution of Naval Architects) to be a Significant Ship of 2014.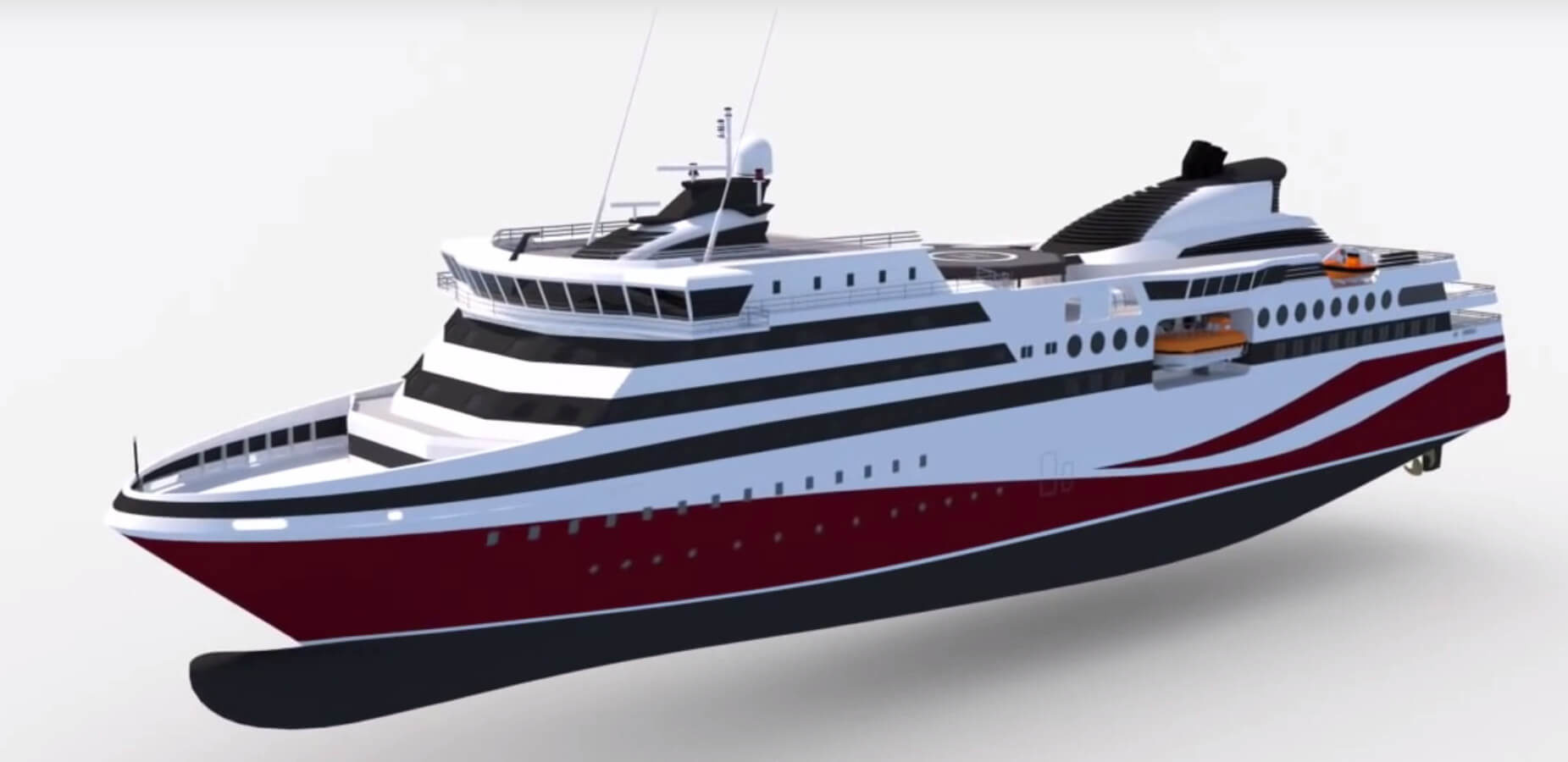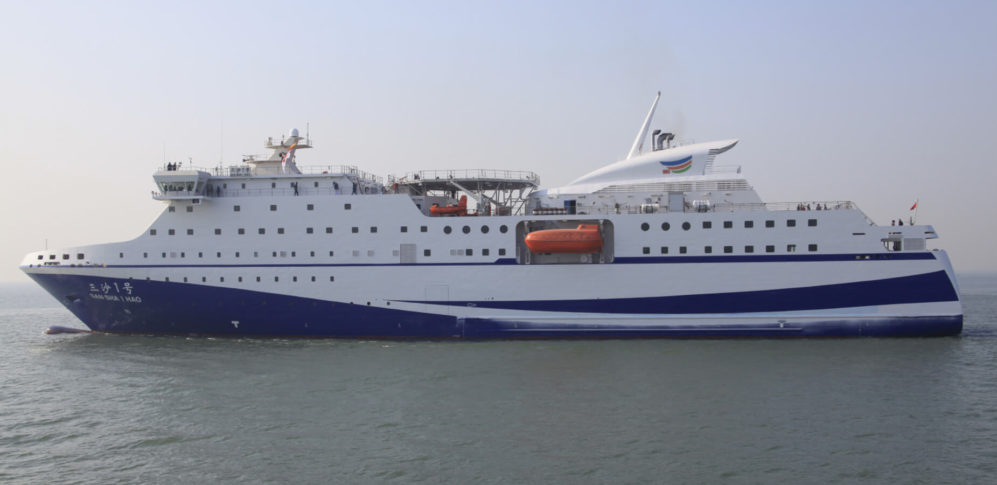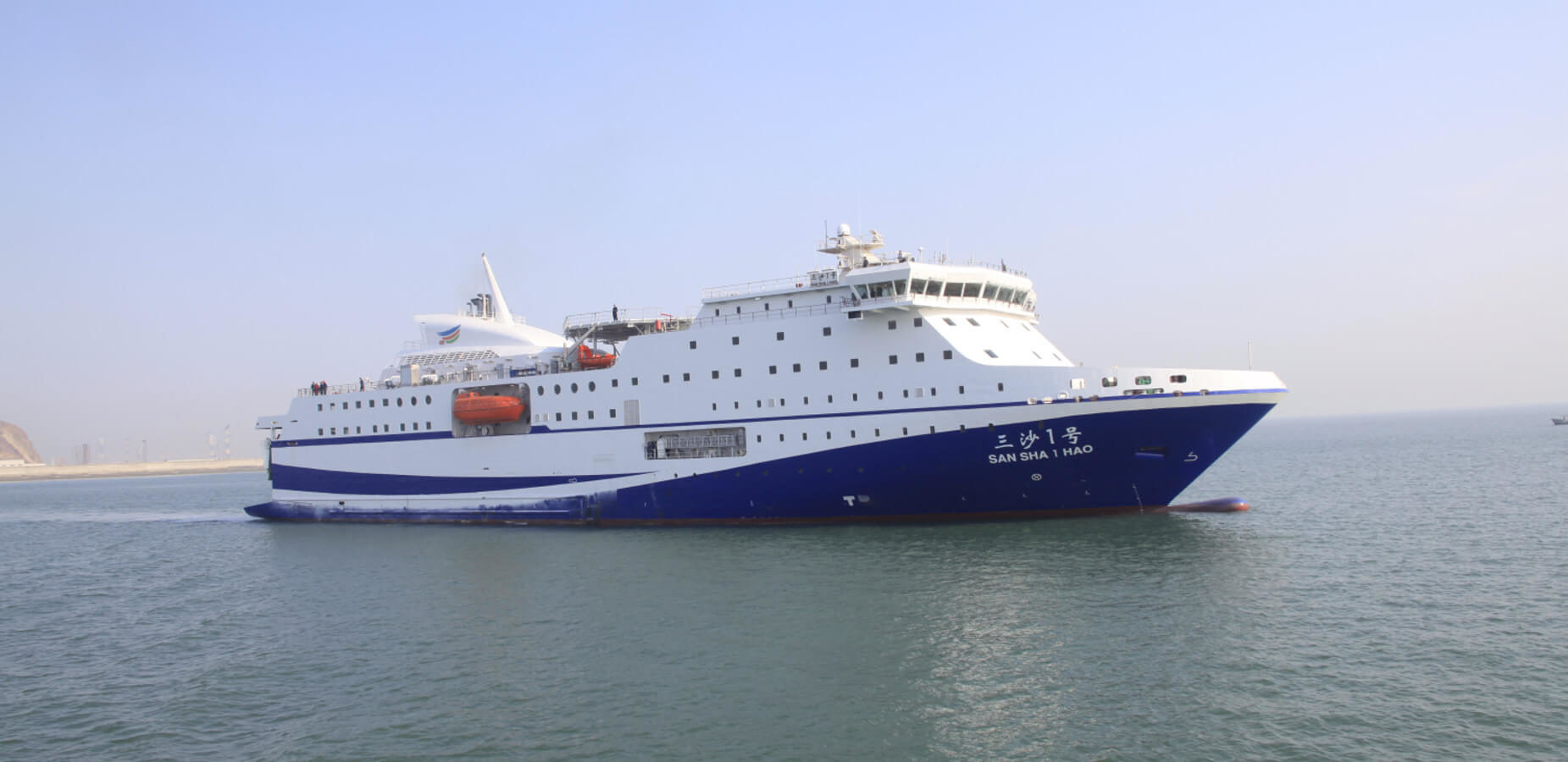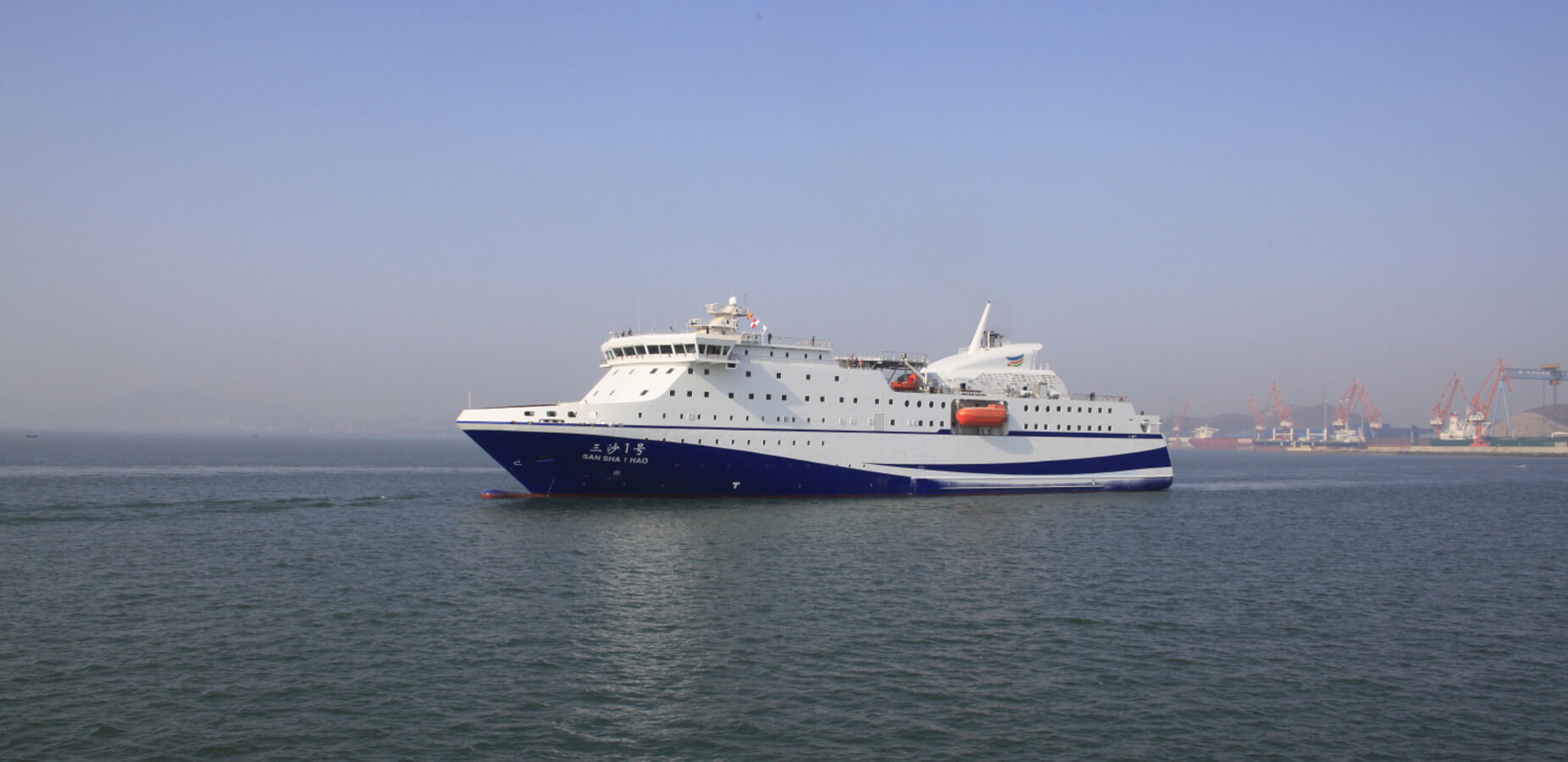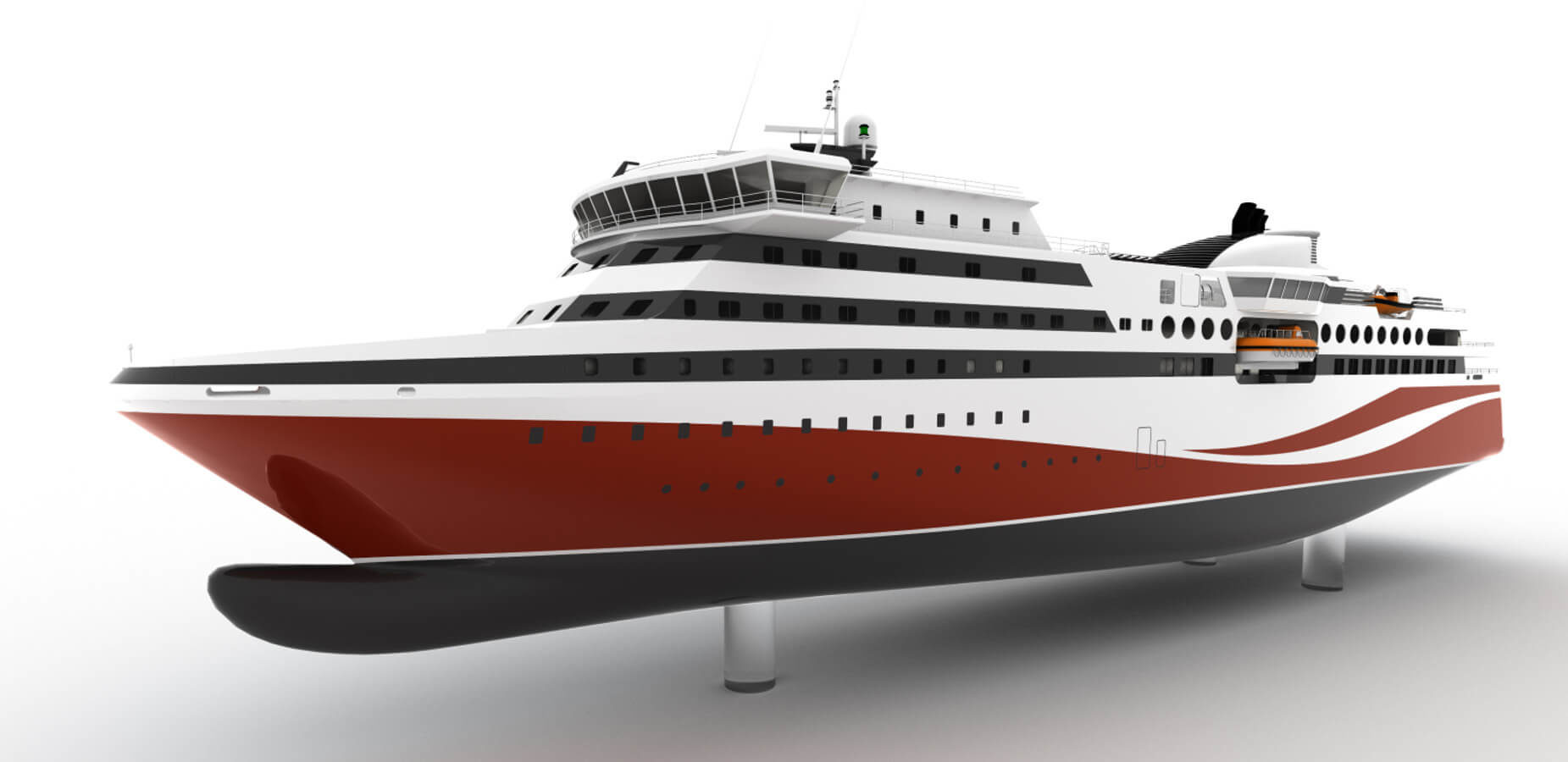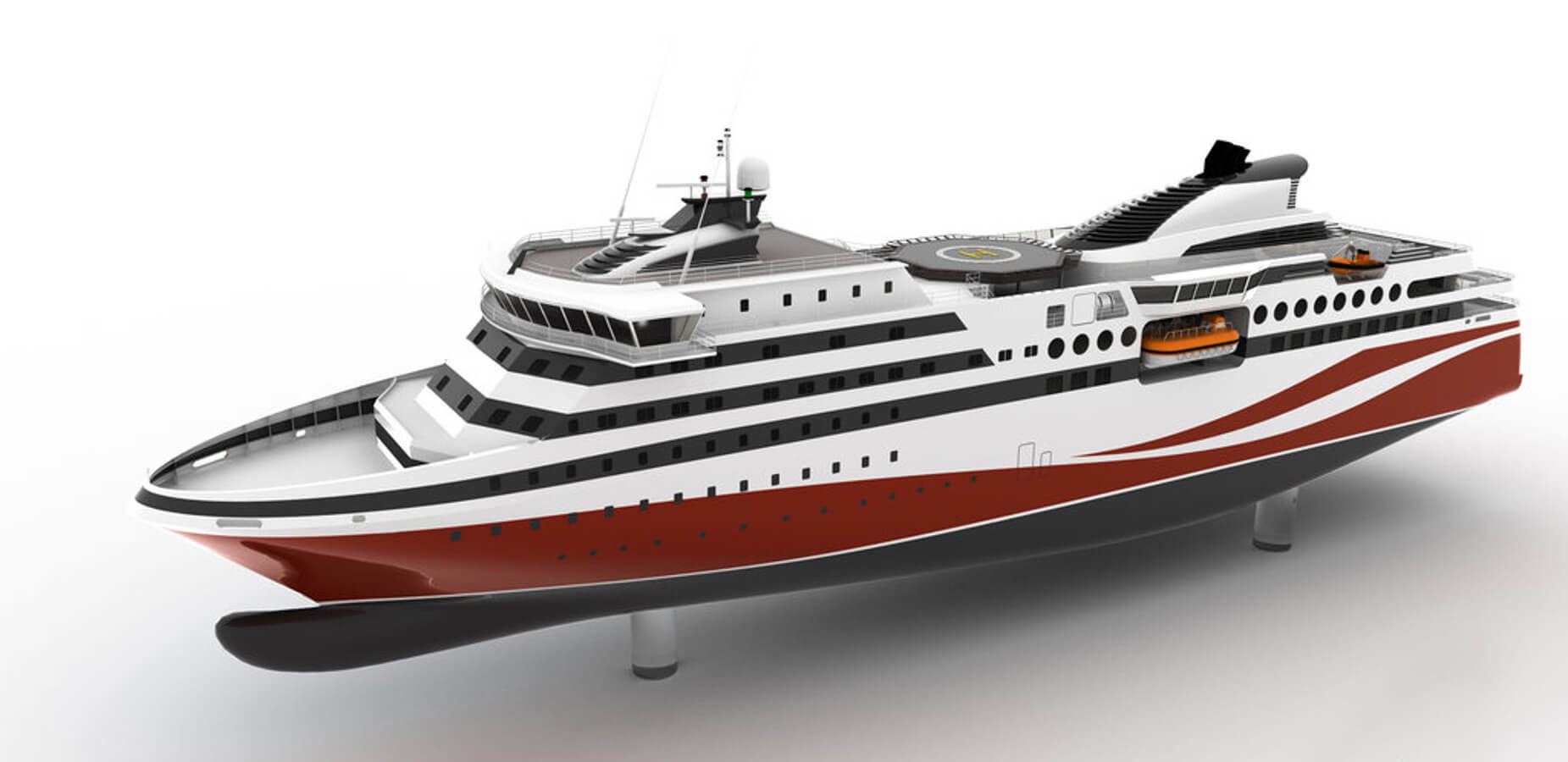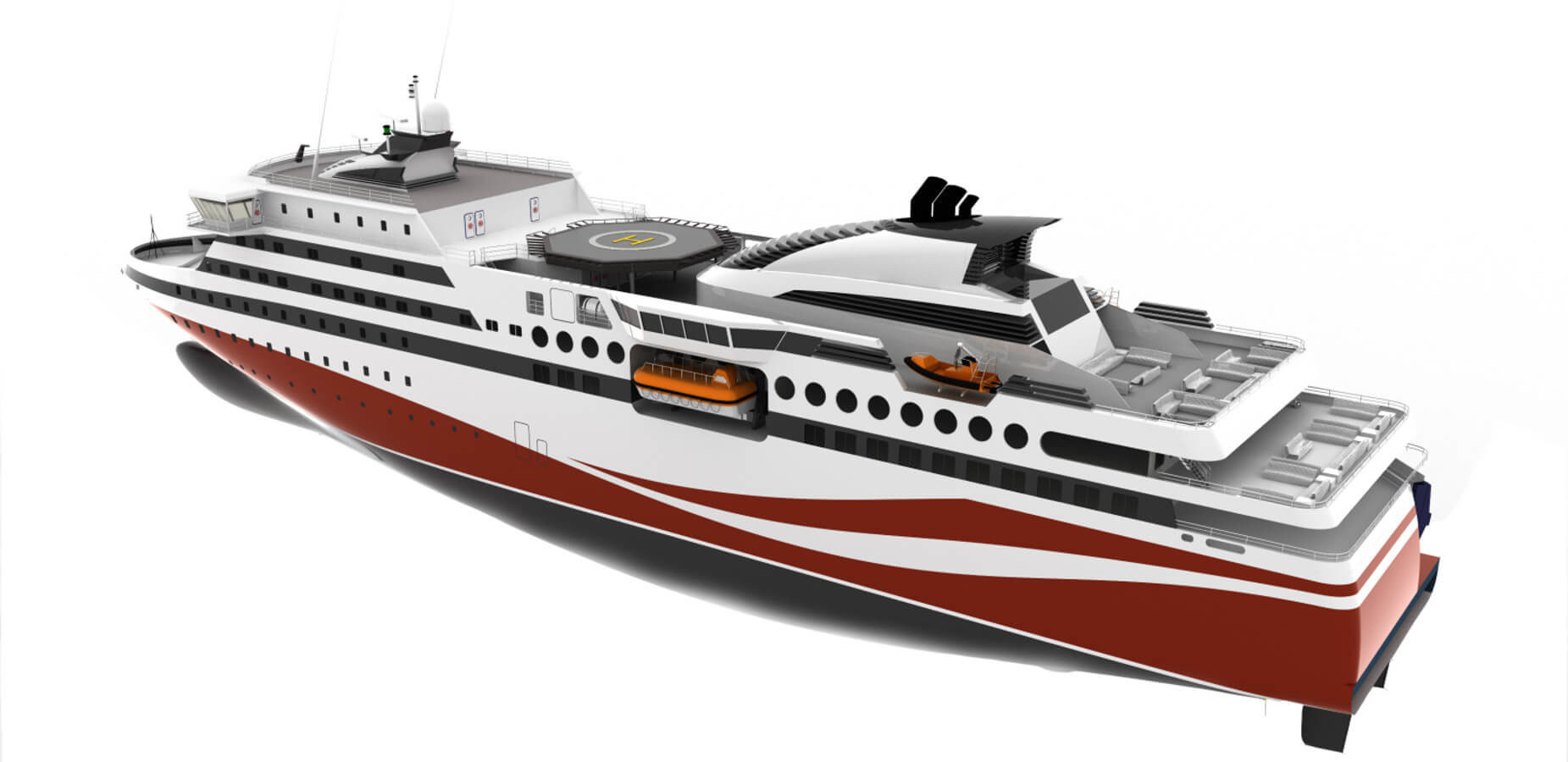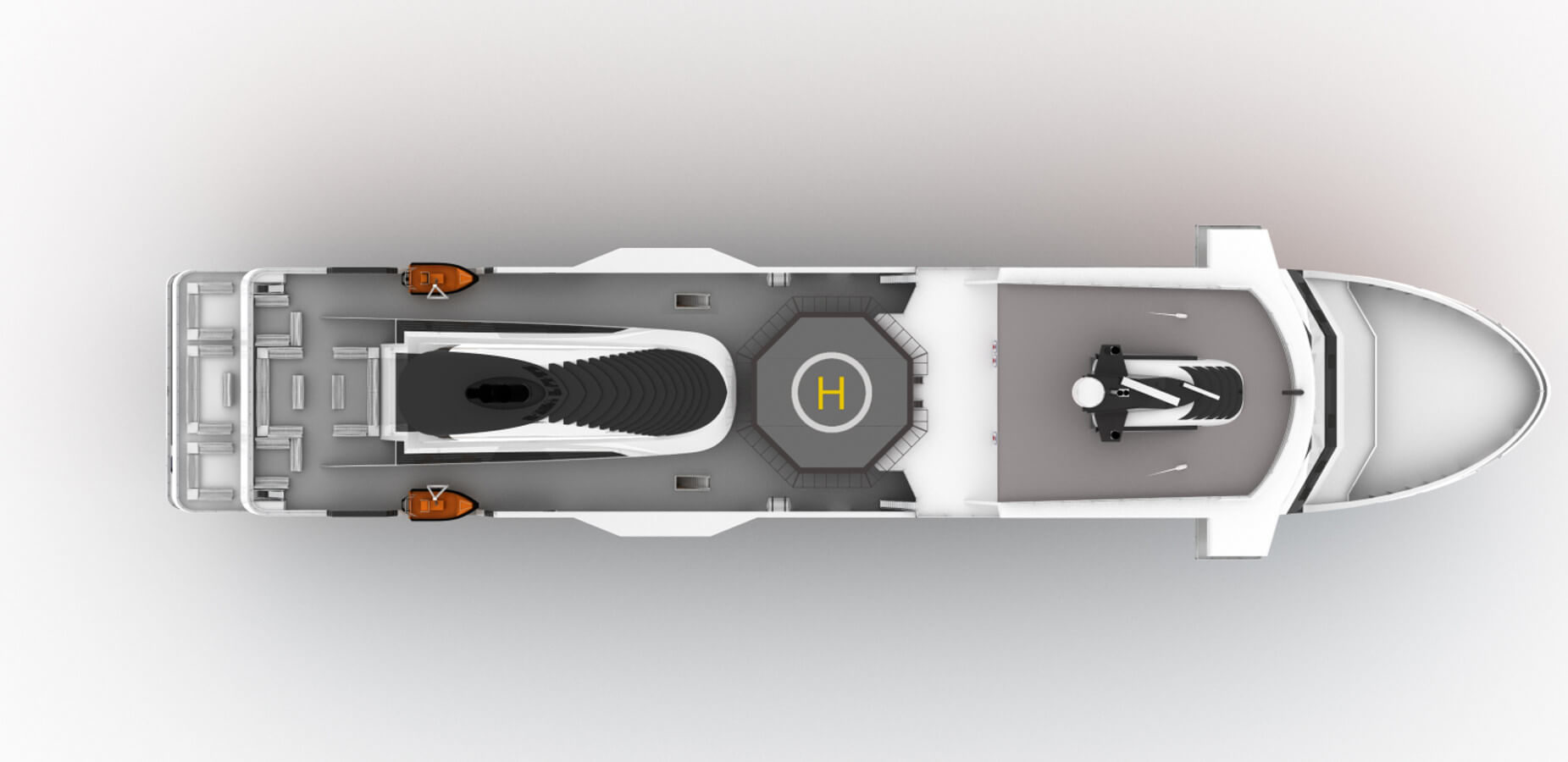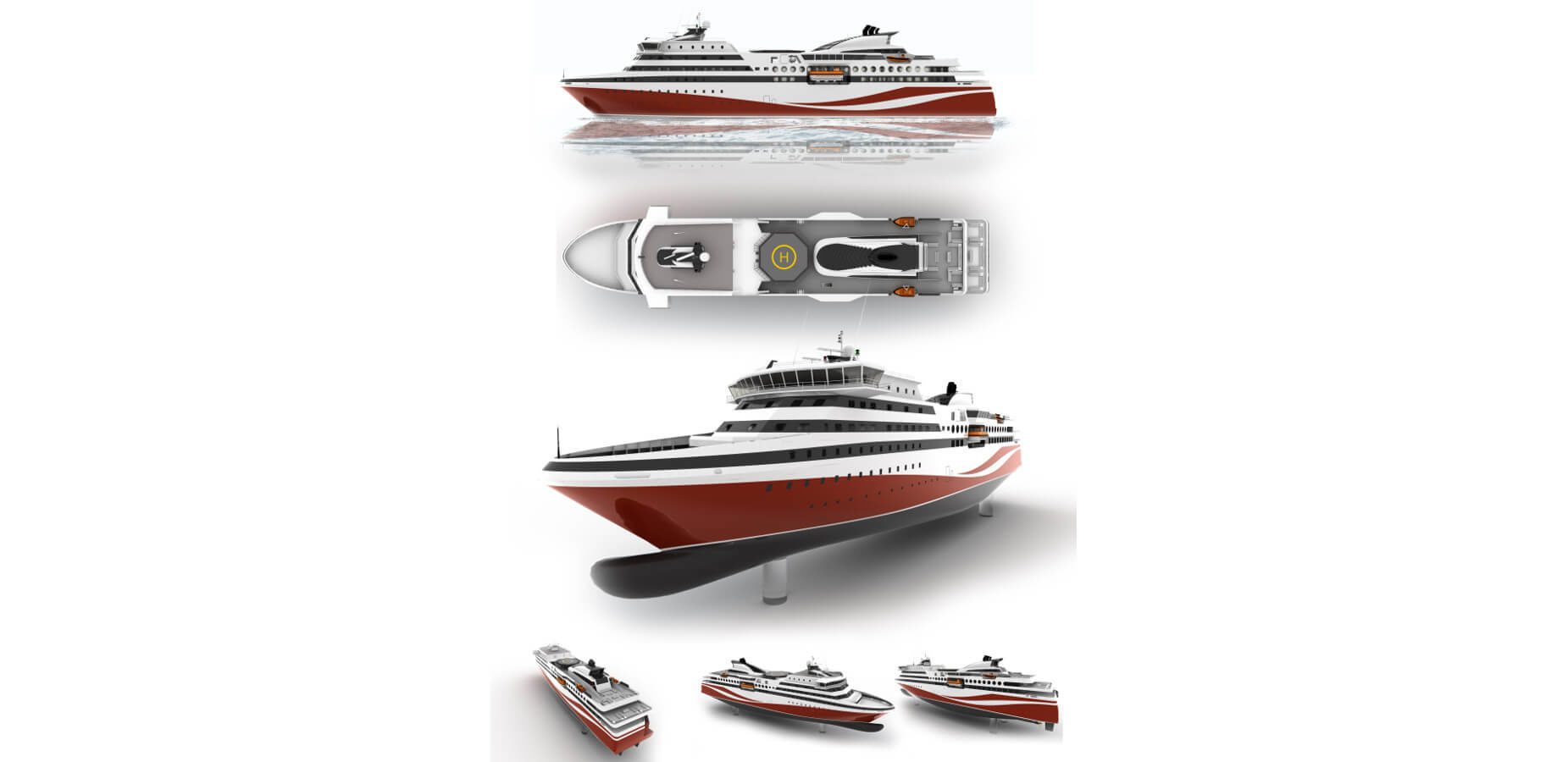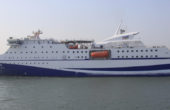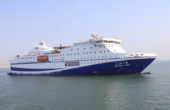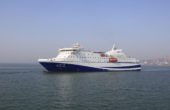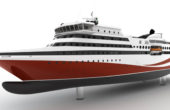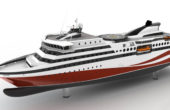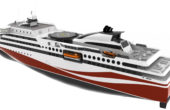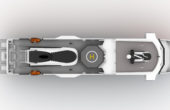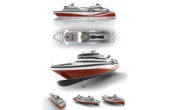 CONTACT US
GET IN TOUCH WITH OUR EXPERTS TO GET QUALIFIED ADVICE ABOUT YOUR IDEAS OR NEEDS
Contact us