06 October 2014
KNUD E. HANSEN oldie was sunk off the Danish coast to create a diving attraction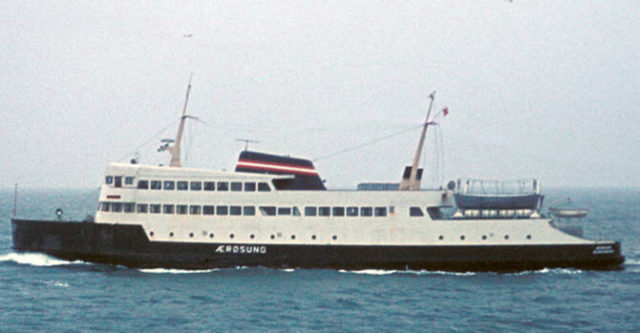 The 54 years old former automotive and rail ferry, Ærøsund II, has become an artificial reef for the benefit of fishers and scuba divers in the waters off Svendborg Sund in Denmark.
The artificial 55 m long reef is expected to attract fish and sea animals and to serve as a destination for scuba divers.
This is the first case when such a large ship has been intentionally sunk in Denmark. After long discussions, alterations were made before sinking to provide easier access for divers and make it more environmentally friendly.
The sinking occurred Sunday, October 5, 2014.
The ferry was designed by KNUD E. HANSEN and delivered in May 1960. It had a capacity of 400 passengers and 35 cars. The ferry was long-lived and highly successful, remaining on her original route until August 1999.
Video of the ferry being sunk.