15 March 2011
On March 6, 2011, the National Shipping Company of Saudi Arabia (NSCSA) signed a build contract with Hyundai MIPO, South Korea, for four new RoCon vessels with the option for further two vessels.
Prior to the contract signing, KNUD E. HANSEN carried out a very thorough project study, including design and calculations. KNUD E. HANSEN also assisted NSCSA in the contract phase by providing technical expertise and advice.
The RoCon (RoRo/Container) ships are designed with attention to flexibility between RoRo cargo and container cargo, and with a focus on low fuel consumption.
In order to minimize "turn around" time in harbor, the vessels are designed with good maneuverability and optimized cargo decks.
NSCSA wishes to expand their capacity within the sector of RoRo, general and project cargo, with a focus on service between the United States East Coast and the Middle East (Red Sea-Arabian Gulf) and to the Indian Subcontinent.
The first vessels will replace the aging fleet within this sector and are to be delivered from Hyundai MIPO in 2012-2013.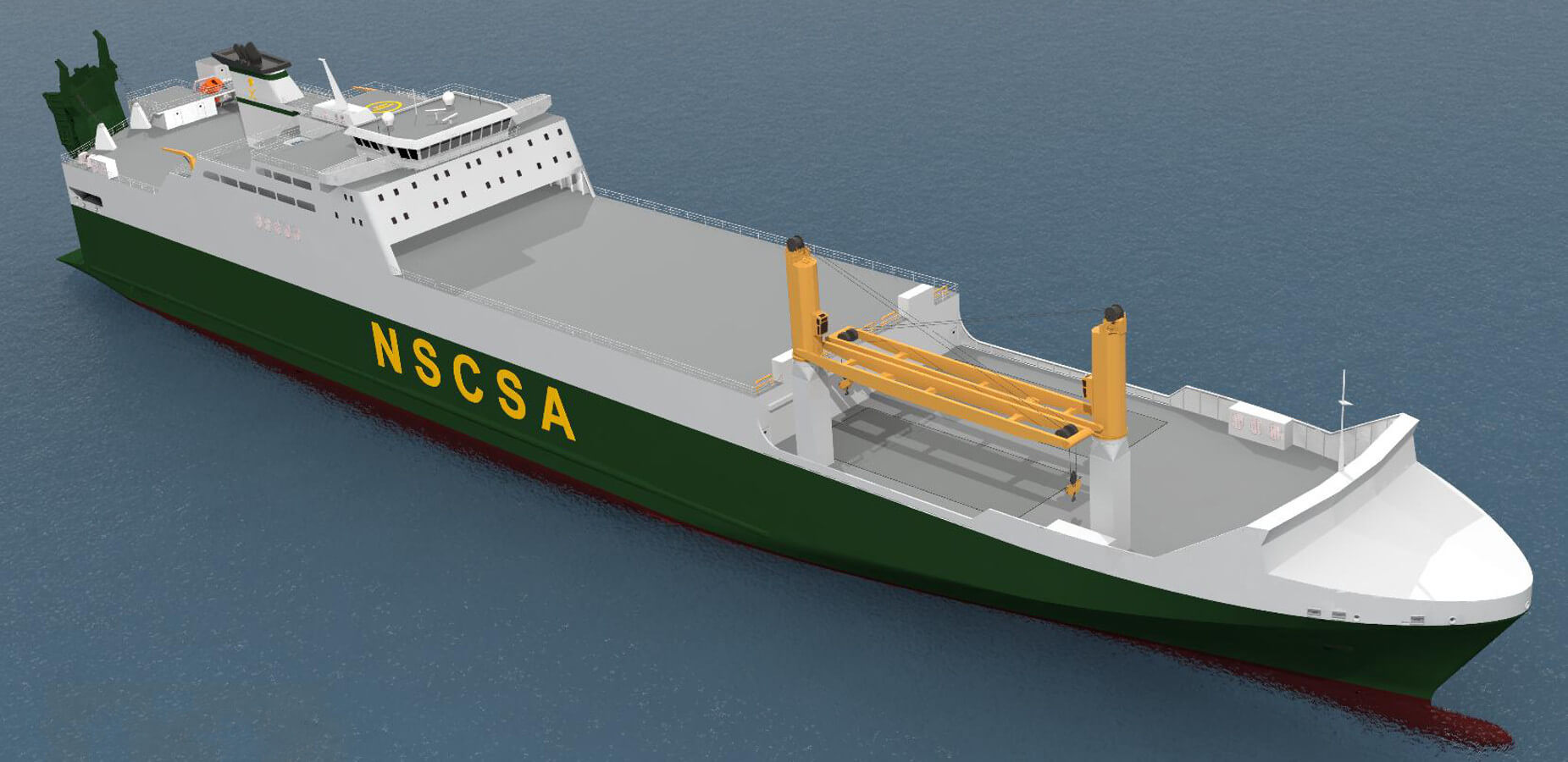 Main Dimensions:
Length overall: 220.0 m
Breadth: 32.3 m
Max draught: 9.5 m
Deadweight: 26,000 t
RoRo capacity (deck area): 24,000m2
Container capacity: 364 TEU
Service speed: 17+ knots
Main engine (MCR): 12,500 kW
Aux. engines 2×1,500 + 1 x 2,200 kW
Classification: Lloyd's Register
Visit NSCSA.