10 April 2012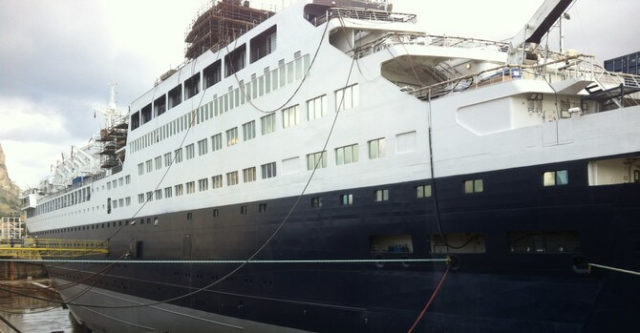 SAGA SAPPHIRE, SAGA Cruises' newest vessel, has undergone a makeover with KNUD E. HANSEN as the Naval Architect and Marine Engineer.
KNUD E. HANSEN has evaluated the vessel on behalf of SAGA Cruises prior to the purchase, among the elements analysed where structural integrity, stability, safety and fire protection.
"The choice of KNUD E. HANSEN as the consultant for the project was a feather in our cap," says Giuseppe Tringali, General Manager of KNUD E. HANSEN in Greece. "We were selected for this project based on our experience as we have provided marine engineering and project management to similar projects for many years."
SAGA Cruises relied on KNUD E. HANSEN for their design package to Classification Society and Flag. As part of the process significant parts of the upper decks have been altered or retrofitted; this includes new cabins with balconies, changed restaurant layouts and installation of elevators to allow disabled people to access all areas of the vessel.
"Our engineers have often visited the shipyard in Italy during the refit to monitor the progress," continues Giuseppe Tringali. "There has been a close cooperation with yard, interior designers, and classification society through which KNUD E. HANSEN has proactively met concerns and issues early on and during the build process."
The work on the SAGA SAPPHIRE has also included all system drawings and documentation of the electrical, piping and HVAC systems for the modified areas. This documentation has been provided to the classification society for approval.
About SAGA SAPPHIRE
The SAGA SAPPHIRE was acquired by SAGA Cruises in 2011. The vessel has been refurbished and retrofitted to become part of the SAGA Cruise lines.
RPW of London has been responsible for the interior design. The makeover was done by FINCANTIERI in their Palermo yard in Italy. SAGA SAPPHIRE is under Germanischer Lloyd's Class and sails under the Maltese Flag.
Also visit the blog of the makeover.