PROJECT OVERVIEW
VESSEL TYPE: Arctic Vessels, Cruise Vessels
Vessel name: Saga Sapphire
Scope of work
Basic Design for all the hull/machinery/electrical packages relative to modified areas for Class and Flag approval, this included also HVAC and replacement of a diesel generator
New stability documentation
Onsite supervision
Update of all class and flag documentation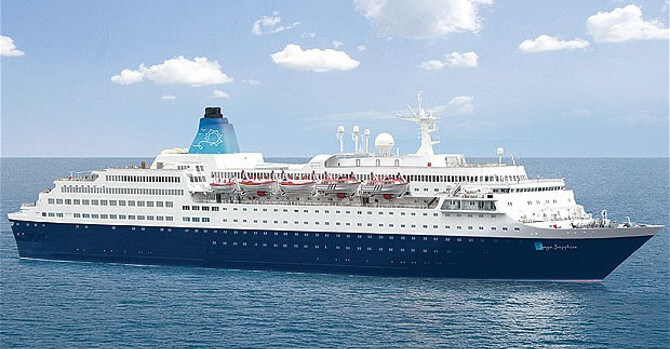 SAGA SAPPHIRE, SAGA Cruises most recent acquisition, underwent a refit with KNUD E. HANSEN as the Naval Architecture and Marine Engineering consultant.
The vessel was built in 1980 by Bremer Vulkan AG Schiffbau, and since then has gone through two major modifications, in 1999 and 2005. The refit with which we were involved, took place in the Fincantieri shipyards in Palermo, Italy, between November 2011 and March 2012. As part of this latest refit, significant parts of the upper decks were either altered or retrofitted. This included the installation of new cabins with balconies, changed restaurant layouts and the installation of elevators to give disabled people access to all areas of the vessel.
KNUD E. HANSEN evaluated the vessel on behalf of SAGA Cruises prior to the purchase. Among the elements analysed were structural integrity, stability, safety and fire protection.
"The choice of KNUD E. HANSEN as the consultant for the project was a feather in our cap", said Giuseppe Tringali, General Manager of KNUD E. HANSEN in Greece. "We were selected on the basis of our experience as we have been providing marine engineering and project management to similar projects for many years".
SAGA relied on KNUD E. HANSEN to ensure that the design package conformed to Classification Society and Flag requirements.
"Our engineers made frequent visits to the shipyard during the refit to monitor the progress", continued Giuseppe Tringali. "There was close cooperation between the yard, interior designers, and classification society through which KNUD E. HANSEN proactively met concerns and issues early on and during the build process".
The work on the SAGA SAPPHIRE also included all system drawings and documentation of the electrical, piping and HVAC systems for the modified areas. This documentation was supplied to the classification society for approval.
About SAGA SAPPHIRE
The SAGA SAPPHIRE was acquired by SAGA Cruises in 2011. The vessel has been refurbished and retrofitted to become part of the SAGA Cruise lines.
RPW of London have been responsible for the Interior Design. The makeover was done by FINCANTIERI in their Palermo yard in Italy. SAGA SAPPHIRE is under Germanischer Lloyds Class and sails under the Maltese Flag.
Gallery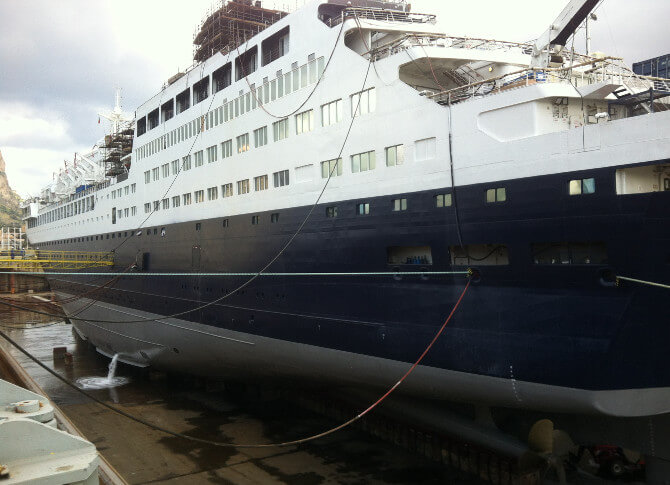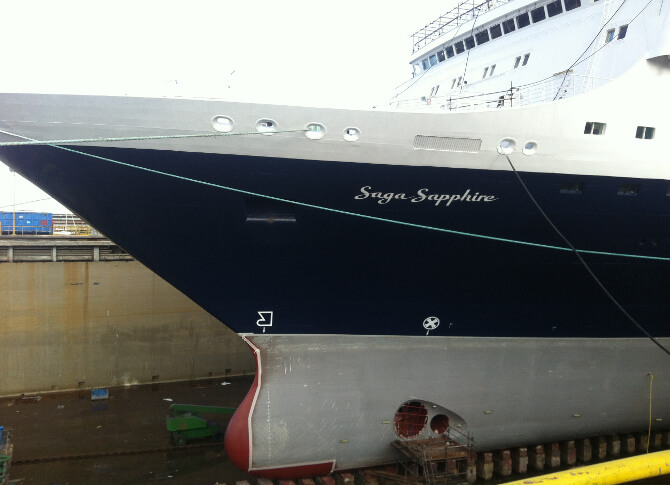 CONTACT US
GET IN TOUCH WITH OUR EXPERTS TO GET QUALIFIED ADVICE ABOUT YOUR IDEAS OR NEEDS
Contact us