PROJECT OVERVIEW
VESSEL TYPE: Ferries, RoPAX
VESSEL Name: 212 m RoPAX Ferry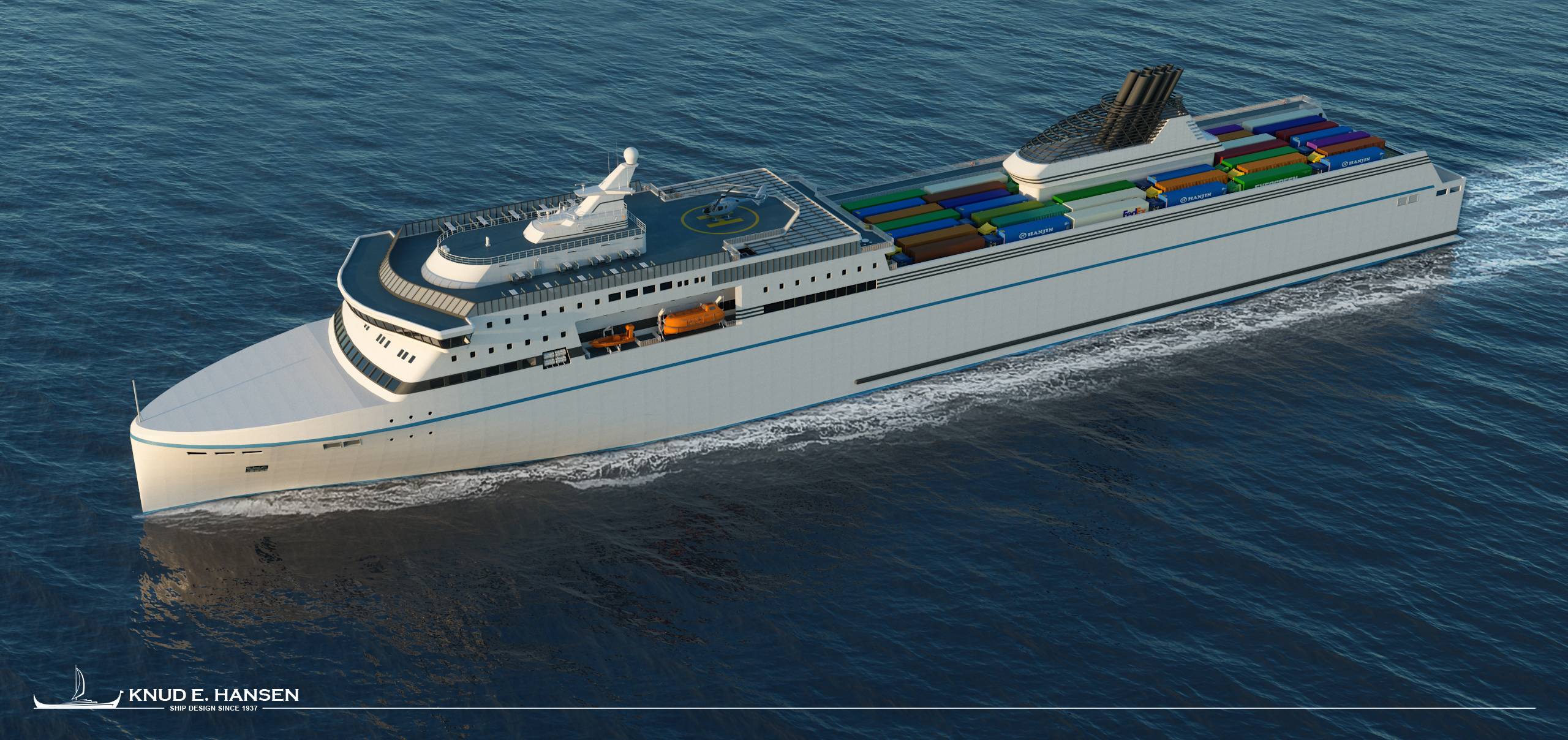 The innovative 212 metre RoPAX Ferry can transport up to 700 passengers and 390 cars. The vessel also boasts 2,955 lane metres for trucks and trailers. The layout and access arrangements makes it an ideal choice for the Mediterranean market although it is also well suited for avariety of locations and operating conditions worldwide.
The vessel features two car decks below the maindeck, and two trailer decks above the main deck. The lower decks are accessed via fixed ramps. The main deck gives priority to trucks, which can be easily loaded via an extra-wide stern ramp. The upper trailer decks are accessed via a tiltable/hoistable ramp. The vessel can operate close to optimum engine load, even at slow speeds. There is also a large battery bank to power the vessel while dockside.
The vessel is certified as a EuroClass Type A ship and is fully SOLAS compliant. KNUD E. HANSEN aims to achieve the highest level of survivability with strict adherence to Safe Return to Port (SRtP) requirements.
technial data:
Length o.a., approx. 212.00 m
Length p.p 204.50 m
Breadth, moulded 28.50 m
Depth moulded to deck 3 9.70 m
Draught, scantling 6.70 m
Draught, design 6.50 m
Deadweight approx. 7,500 t
Crew 65 pers
Passengers 700 pax
Cars decks 1 & 2 390 pcs
Cars hoistable deck 100 pcs
Trucks lane metre 2,955 m
Service speed 23.00 kn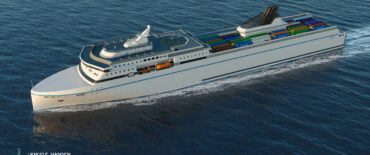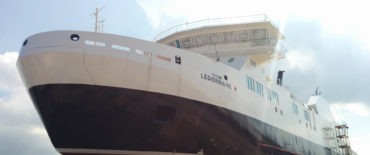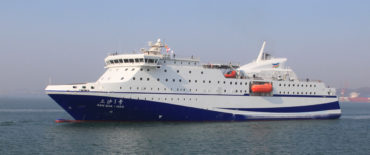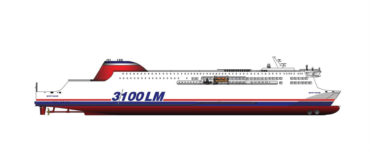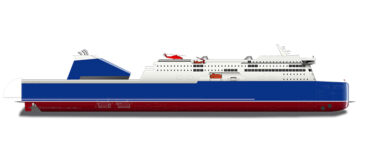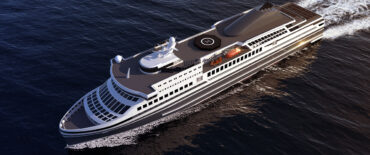 Contact us