PROJECT OVERVIEW
VESSEL TYPE: Special Purpose vessels
Vessel name: Floating Hotel
The floating hotel is formed by nine levels. Each level consists of a 'ring' of suites around an atrium.
The hotel is arranged with a reception area including administration and accountancy offices, shops, hairdresser's saloon, travel agency, bank facilities, restaurants and conference rooms. A sun deck with swimming pool, fitness area and pool bar is arranged. The hotel is arranged with a central supply area for various stores and provision and a main laundry. A lounge room and a self-service restaurant for the personnel is arranged near the galley area.
Main Particulars
Length o.a. 147,40 m
Breadth moulded 63,00 m
Design draught 4,00 m
KEH87075
Capacity
Number of suites 384
Lobby area 150 seats
Coffee shops 200 seats
Restaurant 200 seats
Pub area 105 seats
Sun deck area 200 seats
Power supply
The electrical load for the hotel is via a shore connection.
Two independent emergency diesel generators will cover the emergency power supply.
Miscellaneous
+1A1 DNV R5, Barge, GMD Hotel Barge
Gallery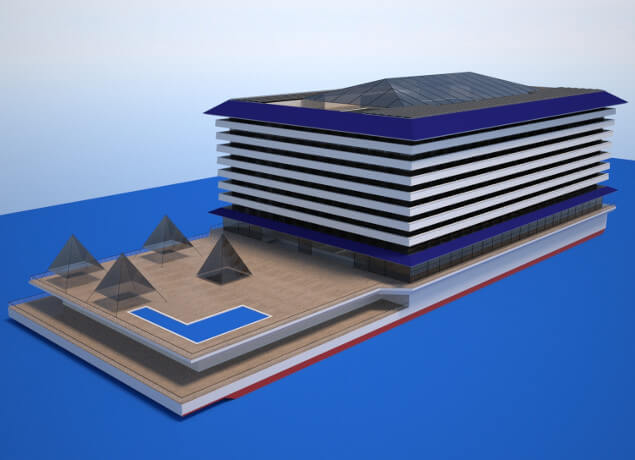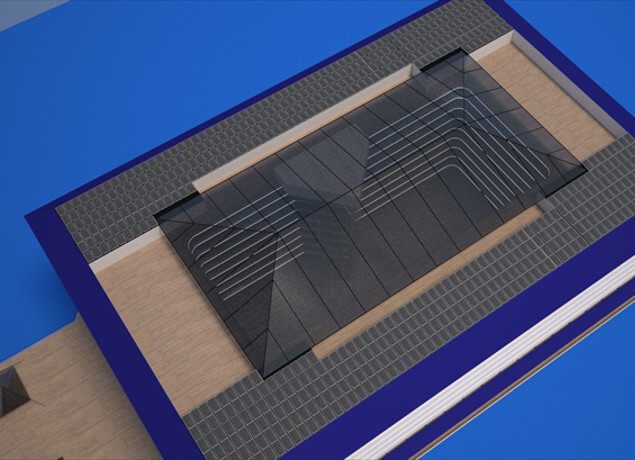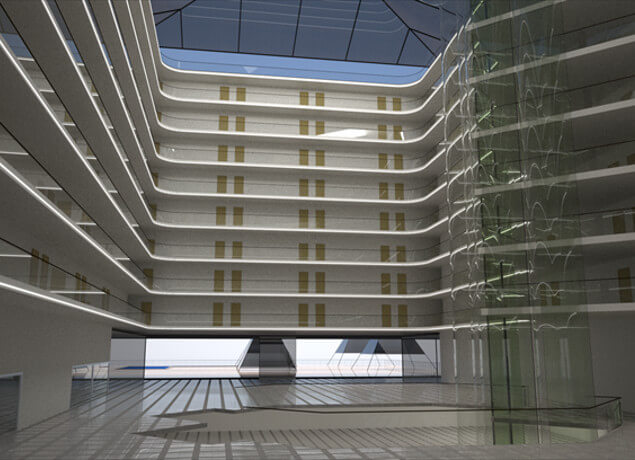 CONTACT US
GET IN TOUCH WITH OUR EXPERTS TO GET QUALIFIED ADVICE ABOUT YOUR IDEAS OR NEEDS
Contact us