PROJECT OVERVIEW
VESSEL TYPE: Offshore and Offshore Wind Vessels, Special Purpose Vessels
Vessel name: SWORC
Scope of Work
Concept development
All drawing and documentation from Concept to Detailed Design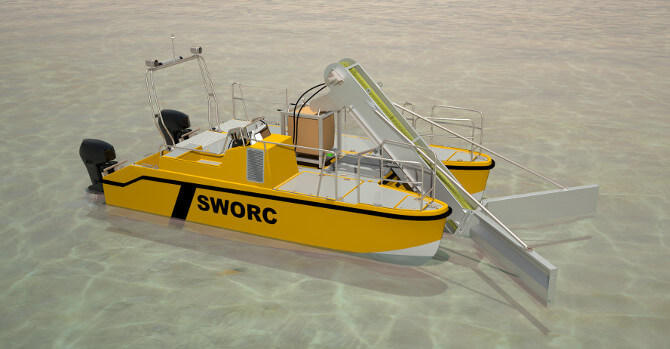 The SWORC employs a unique bagging system that allows the oil collected via a LAMOR® brush skimmer to be contained in a sealable bag, and dropped between the hulls of the vessel for subsequent collection by a support boat. This techinique provides an uninterrupted skimming solution.
The SWORC is designed to collect spilled oil before it reaches the shoreline, and is particularly effective in areas of limited draft, and on inland and coastal waterways.
Mobility
The SWORC concept is a packaged, mobile solution that allows the operator to either preposition, or relocate the unit quickly for immediate response to marine accidents.
Low Maintenance
A SWORC does not require substantiale maintenance. A quarterly readiness check is sufficient to guarantee performance. Replacement components are easy to source and cost effective, as they are all industry standard and well proven.
Efficiency
Due to its bagging and collection system, the SWORC is able to operate continuously without needing to offload the collected oil to a support vessel or shore facility.
Safety
The catamaran hull ensures a stable and safe working platform while its reinforced composite construction makes it resistant to knocks and minor collisions.
Procedure
When the SWORC arrives on site, the container doors are opened and the craft together with its storage trailer are withdrawn. They are then expanded horizontally from their storage position, so that the final assembly is ready for launching. Once assembly is complete, the outboard motors are lowered into position and the SWORC is ready for launch via a beach, rmp or crane.
Principal Dimensions
Length: 5.8 m
Beam, operational 3.1 m
Beam stored 2.2 m
Draught 0.35 m
Deadweight, max. 1800 kg
Speed max 15 knots
SWORC is produced by TUCO.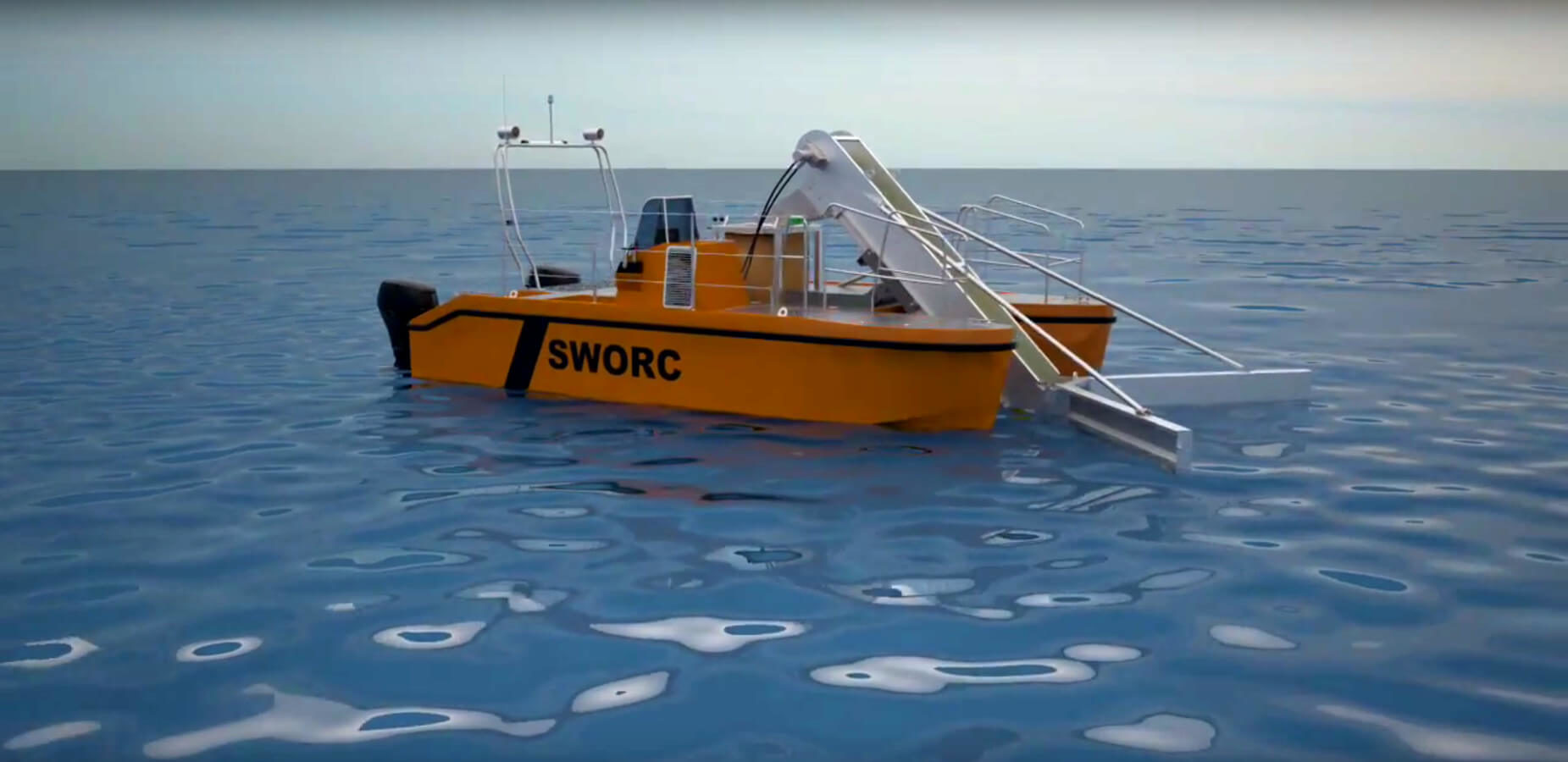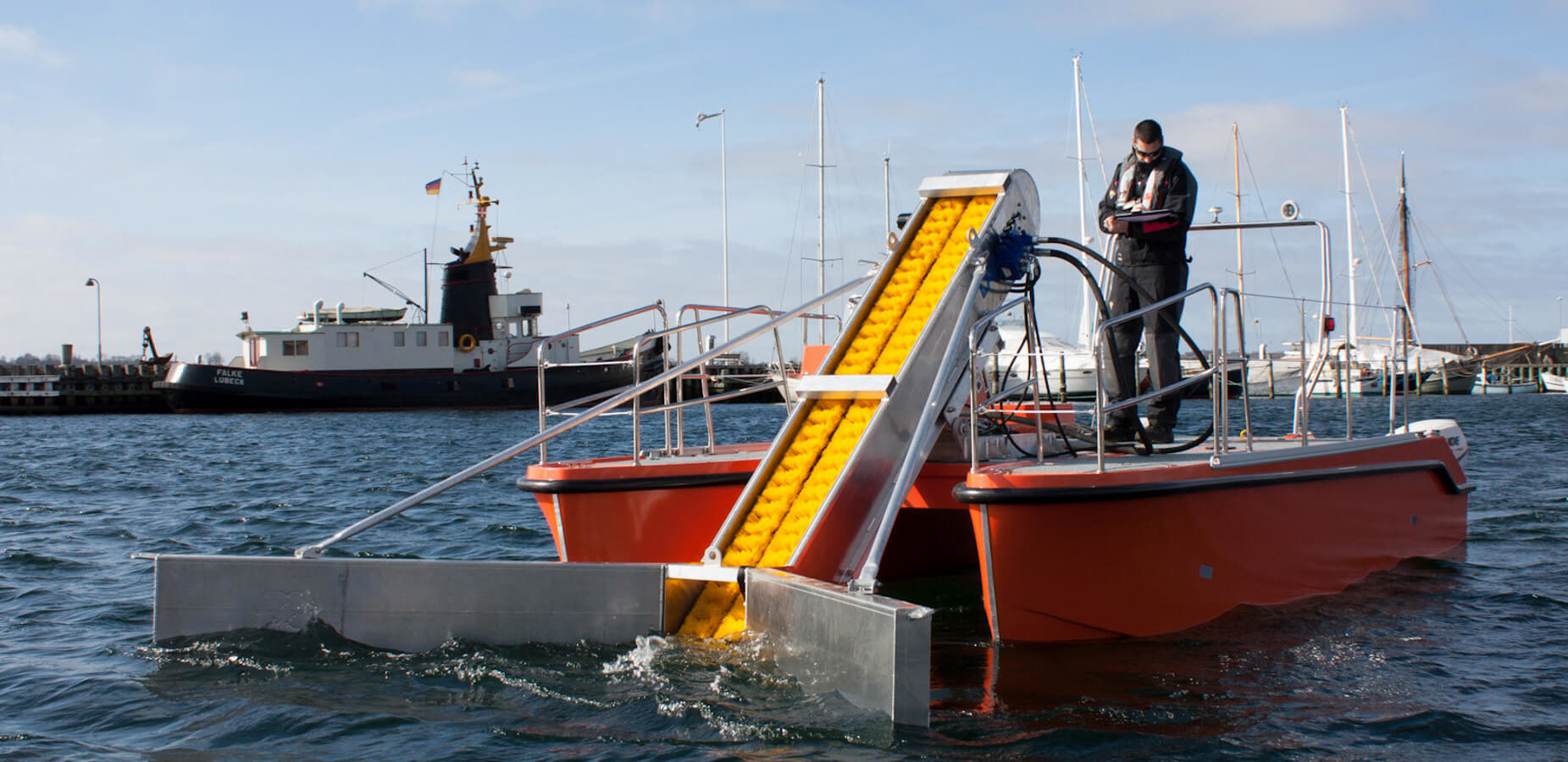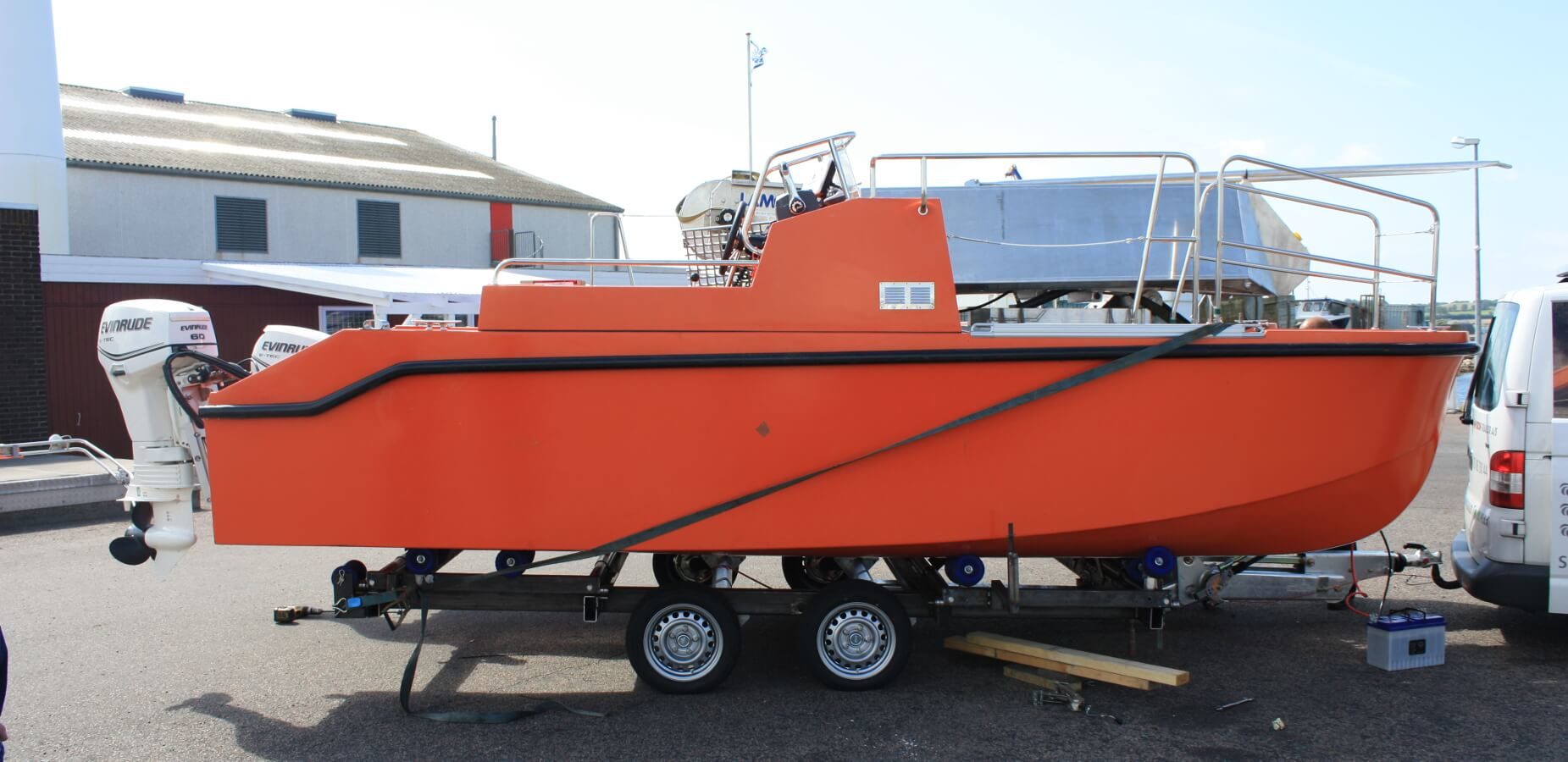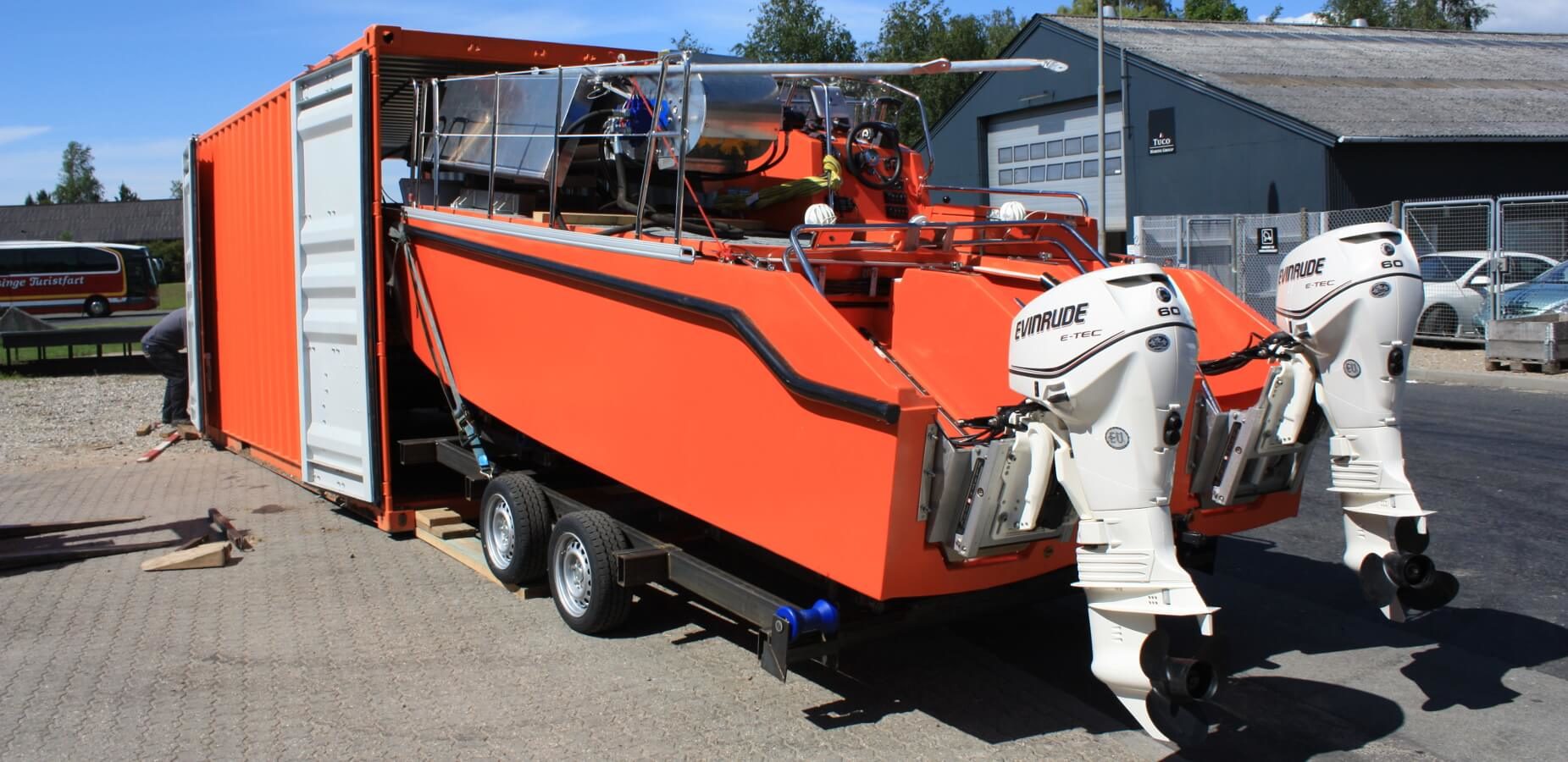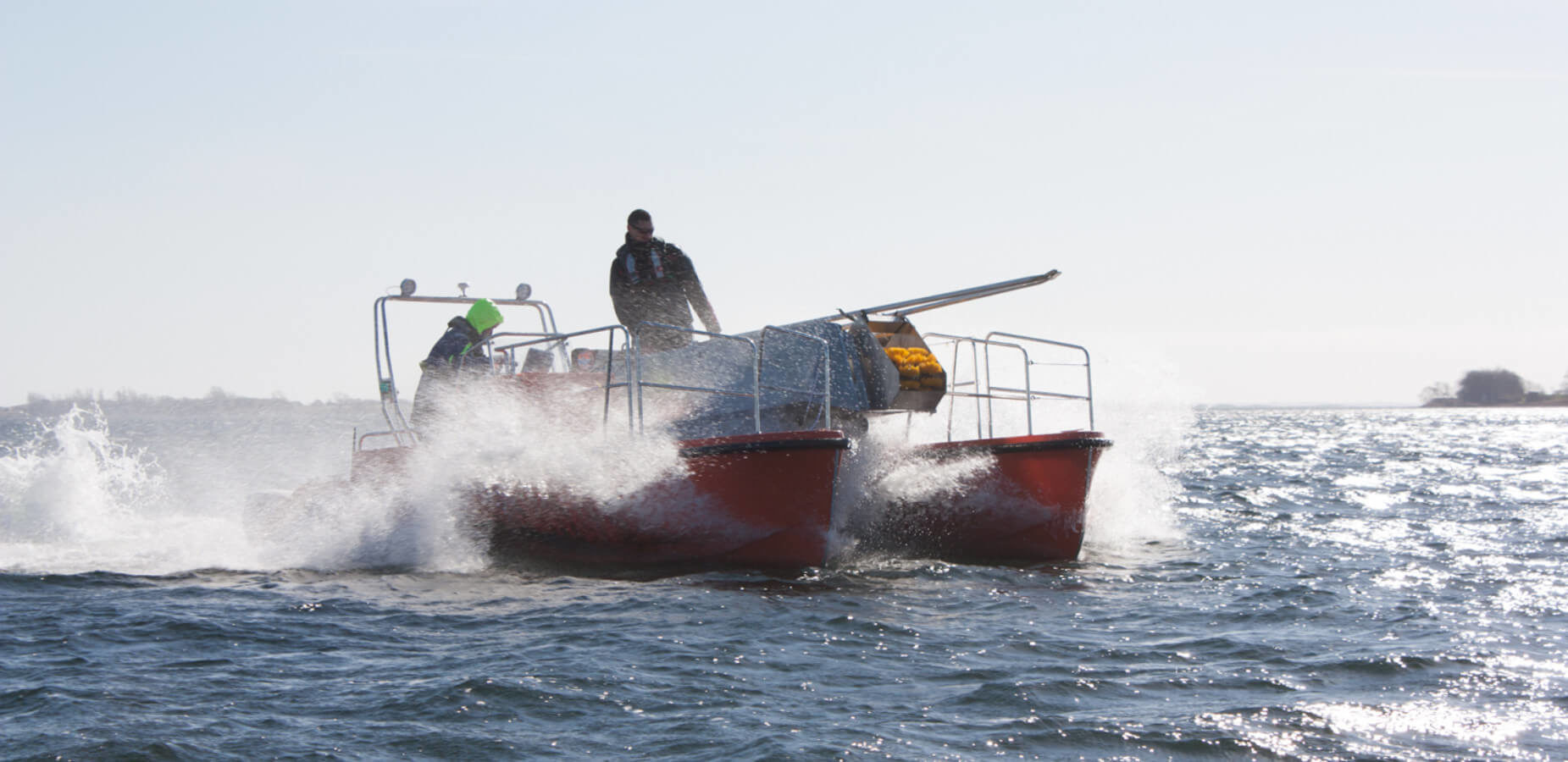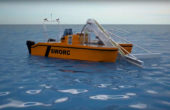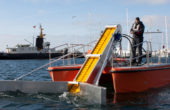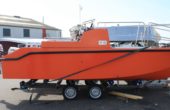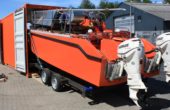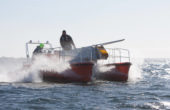 CONTACT US
GET IN TOUCH WITH OUR EXPERTS TO GET QUALIFIED ADVICE ABOUT YOUR IDEAS OR NEEDS
Contact us