PROJECT OVERVIEW
VESSEL TYPE: RoRo
VESSEL Name: ECO Valencia and Sisters
Scope of work
From Concept to full Basic Design, including:
General Arrangement and Technical Specification for contract signing
Lines plan, optimization and model test assistance
Intact and damage calculations
Noise and vibration prediction calculations
Hull structure design
FEM verification of hull structure, global and local
Deck outfitting
Machinery – Engine Room Design
Machinery – System Design
Machinery – Hull Engineering
HVAC
Electric, instrumentation and automation
Statutory- and Class documents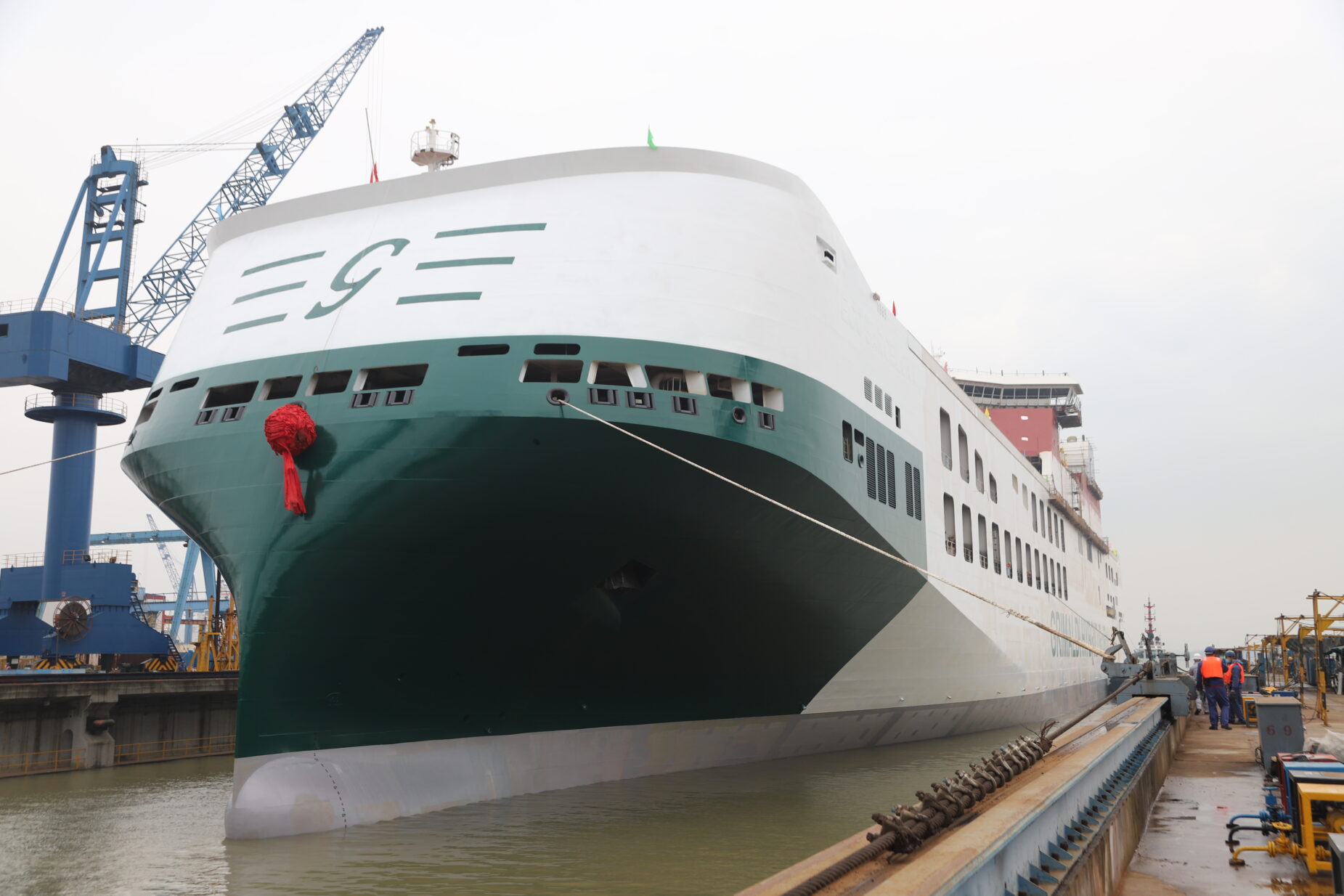 The nine vessels will have a length of 238 metres and will be able to transport over 7,800 lane meters of rolling units, equivalent to above 500 trailers.
The design was developed in a fruitful cooperation between the Grimaldi Group, Nanjing Jinling Shipyard and KNUD E. HANSEN.
The vessels will be 'ultra green' with 600m² of solar panels, large-capacity batteries to achieve zero emissions in port and a peak shaving system. Furthermore, an air lubrication system is included so the ship will ride on a carpet of micro bubbles, hereby reducing the frictional resistance between the hull and the water.
Award Winning Ship Design
Significant Ships of 2020 – Eco Valencia & Sisters have been included in the publication by The Royal Institution of Naval Architects.
Winner of the ShipPax Ro-Ro Technology and Environmental Award 2021.
Winner of the Ferry Shipping Summit 2021 for the RoRo Ferry of the year.
technical data
Length o.a. 238.00 m
Length o.a. 238.00 m
Length p.p. 229.75 m
Breadth moulded 34.00 m
Depth to main deck 9.30 m
Draught to summer load line 7.20 m
Deadweight (design/summer draught) 17,000 t
Crew 31 pers
Passengers 12 pax
Lanemetres 7,800 m
Trailers above 500 pcs