PROJECT OVERVIEW
VESSEL TYPE: RoRo
NAME OF THE VESSEL: Ephesus and Sisters
SCOPE OF WORK
Tender and basic design
Model test assistance
Purchase order assistance
Basic design to detail design transition support
Participation in the planning and conduct of the inclining experiment and participation in the sea trail as observer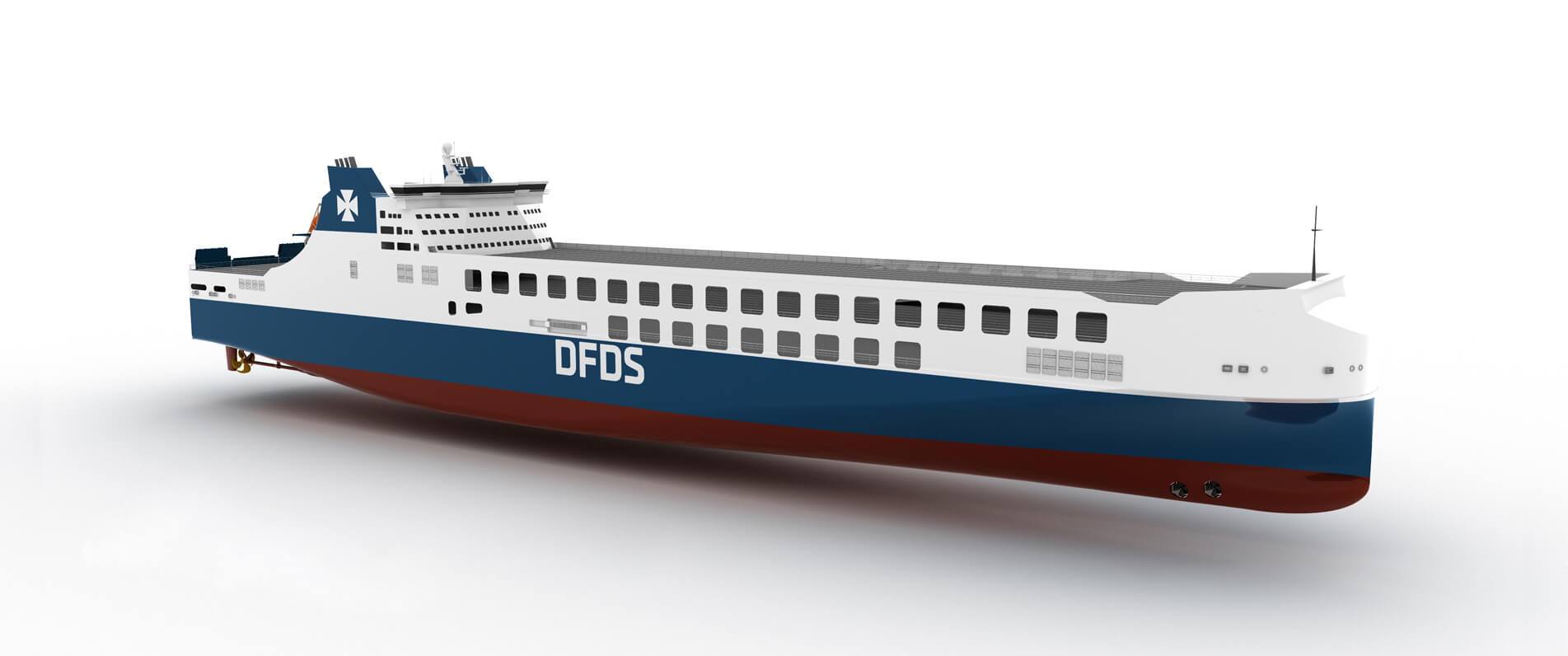 These vessels were ordered by DFDS in 2016 and were under construction at Jinling Shipyard, China. Five vessels have been delivered and one is still under construction The ships are the first for DFDS to be built according to a new IMO-energy standard and will become the most energy efficient vessels in the fleet of DFDS. Due to the high amount of lane meters, the ships are designed with a unique ramp system, so they can be loaded and discharged in a very short space of time.
We thank DFDS for the great drone movie of Ephesus Seaways. You can see an animation of the design in the gallery below.
AWARD WINNING SHIP DESIGN
Winner of the Ferry Shipping Summit 2020 for the RoRo Ferry of the year.